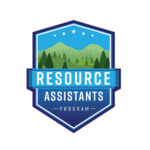 Job Detail
Job Description
This position is located on the Chequamegon-Nicolet National Forest.  The duty station is to be determined, but likely within the Chequamegon-Nicolet National Forest. This position is a Forest-wide resource, supporting multiple programs.
This position includes, but is not limited to, the following key activities:
Developing data dictionaries, data models, and metadata for multi-disciplinary information.
Organizing and maintenance resource information and data to facilitate analysis across multiple disciplines including but not limited to recreation, transportation, silviculture, planning, engineering and fire.
Advising resources managers on sources, standards, integrity, compatibility, and cost efficiency of natural resource and socio-economic information.
Using GIS applications to produce maps and graphics for various Forest resource programs, planning documents, and a variety of other requirements.