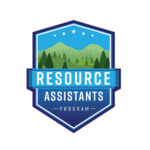 Job Detail
Job Description
This position is located on a Forest Service unit. Serves as a realty specialist with responsibilities in a variety of lands activities, including real property accountability, real estate transactions, real property assignments, special use permits, leases, land status, withdrawals, title claims, rights-of-way, procurements and grants, water rights, boundary management, and/or appraisals. Conducts examinations of lands activities.  For simpler lands cases, assumes responsibility for negotiations, arranging meetings, and resolving technical problems.
Provides technical assistance to field personnel in making investigations, surveys, appraisals, preparation and submission of reports, and negotiations.  Negotiates terms and conditions for land activities to ensure compliance with Agency standards, regulations, and policies.  Assists in negotiating complicated cases in which unreasonable sums are demanded.  When negotiations fail, prepares the case for condemnation by the Justice Department.
Participates in administration of active collection agreements, cost-share and lands cooperative agreements involving major private landowners and public agencies at county, State and Federal levels.  Prepares ownership and status maps of agreement areas.  Coordinates Forest Service-cooperator contacts regarding route selection, cost estimates, and project agreement preparation.
Prepares and assembles applications for processing, stipulations, documents for review, letters of consent, etc., regarding easements granted to and by other agencies, such as Department of Transportation or Department of the Interior easements and licenses for roads, power lines, pipelines, and similar projects.
Realty Specialists GS-1170-05/07 with promotion potential to GS-09. Vacancy opens on 05 AUG 2022